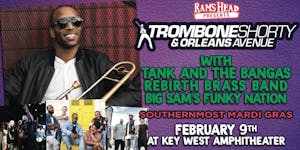 Trombone Shorty, Tank & the Bangas, Rebirth Brass, & Big Sam's Funky Nation at The Key West Amphitheater
Trombone Shorty, Tank & The Bangas, Rebirth Bass Band, Big Sam's Funky Nation
$65.00 - $85.00
Sales Ended
Southernmost Mardi Gras featuring Trombone Shorty, Tank & The Bangas, Rebirth Brass Band and Big Sam's Funky Nation!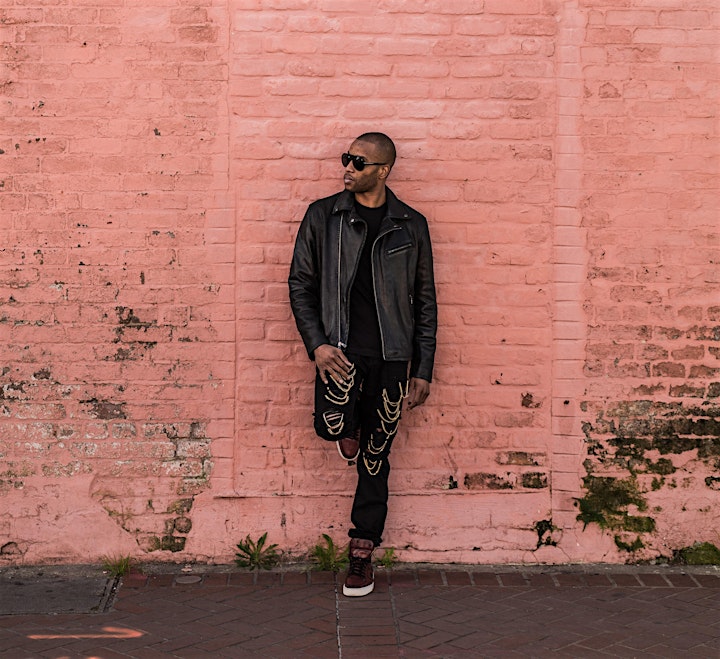 Trombone Shorty
Trombone Shorty's new album opens with a dirge, but if you think the beloved bandleader, singer, songwriter and horn-blower born Troy Andrews came here to mourn, you got it all wrong. That bit of beautiful New Orleans soul—"Laveau Dirge No. 1," named after one of the city's most famous voodoo queens—shows off our host's roots before Parking Lot Symphony branches out wildly, wonderfully, funkily across 12 diverse cuts. True to its title, this album contains multitudes of sound—from brass band blare and deep-groove funk, to bluesy beauty and hip-hop/pop swagger—and plenty of emotion all anchored, of course, by stellar playing and the idea that, even in the toughest of times, as Andrews says, "Music brings unity."
Tank & The Bangas
Tank and The Bangas don't go anywhere quietly. Sitting around a dimly lit room in London's neighborhood of Camden Town, vocalist Tank Ball, bassist Norman Spence, drummer Joshua Johnson and saxophonist Albert Allenback can't go mere minutes without bursting into play fights, or talking over one another, or laughing from their deepest guts. They are a beacon of life. And it's that life that you hear in their music. That's what makes this fivepiece one of the most thrilling, unpredictable and sonically diverse bands on the planet; a unit where jazz meets hip-hop, soul meets rock, and funk is the beating heart of everything they do. Their new album Green Balloon is on the horizon, and it's their first release now they're signed to major label Verve Forecast – a deal that came after they won NPR's Tiny Desk Contest in 2017, beating out hundreds of other acts. They admit that it was a moment that has entirely changed their lives. This resulting record is set to prove their pizazz and their staying power. It's everything they've worked so hard for so far.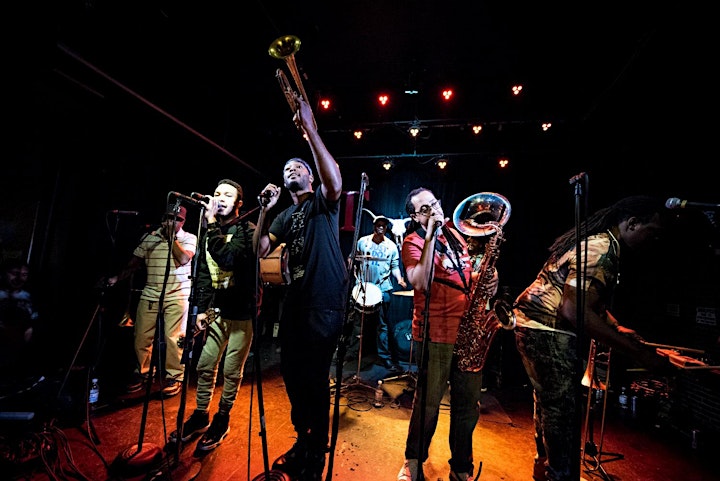 Rebirth Brass Band
Whether seen on HBO's Treme or at their legendary Tuesday night gig at The Maple Leaf, Grammy-winning Rebirth Brass Band is a true New Orleans institution. Formed in 1983 by the Frazier brothers, the band has evolved from playing the streets of the French Quarter to playing festivals and stages all over the world. While committed to upholding the tradition of brass bands, they have also extended themselves into the realms of funk and hip-hop to create their signature sound. "Rebirth can be precise whenever it wants to," says The New York Times, "but it's more like a party than a machine. It's a working model of the New Orleans musical ethos: as long as everybody knows what they're doing, anyone can cut loose." In the wake of the sometimes-stringent competition among New Orleans brass bands, Rebirth is the undisputed leader of the pack, and they show no signs of slowing down.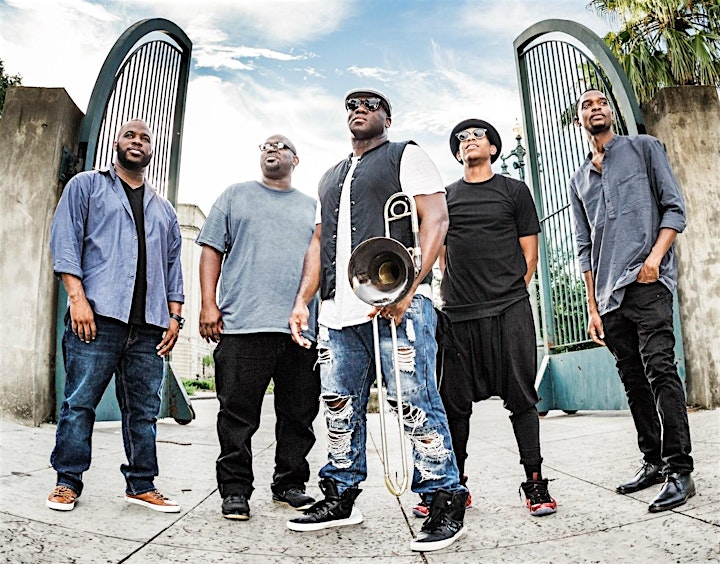 Big Sam's Funky Nation

When you think of New Orleans, the city's foremost flambeaux-lit traditions of Mardi Gras, Bourbon Street, voodoo, Po' boys, beads, gumbo, and second line undoubtedly come to mind. You can also count Big Sam's Funky Nation amongst those NOLA treasures. Known for a boisterous blend of funk, jazz, rock, and hip-hop, nothing short of seismic live "experiences," and a whole lot of Southern charm, Big Sam's Funky Nation might very well be The Big Easy's best kept secret. No other place could birth such an undeniable, unpredictable, and downright unique collective.

Venue Information:
Key West Amphitheater at Truman Waterfront
35 Quay Rd.
Key West, FL, 33040