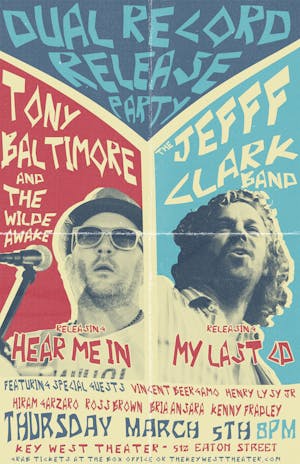 Tony Baltimore & The Wilde Awake / The Jefff Clark Band: Dual Album Release
It's a dual release party!
Tony Baltimore & Jeff Clark will be joining forces as they take the stage with their respective bands to celebrate the release of their new albums. Records. LP's? We're not sure what they're called anymore but Jeff & Tony are releasing new music for you to hear!
Tony Baltimore & the Wilde Awake will be debuting 'Hear Me In' while the Jefff Clark Band will be releasing for the first time ever on planet Earth the long awaited 'My Last CD.' Join us for frivolity, merriment & silliness as these two mini-juggernauts take the stage on March 5, 2020 with special guests: Vince Bergamo, Henry Lysy, Jr., Hiram Garzaro, Bria Ansara, Ross Brown and Ken Fradley!
Tony Baltimore's Official Website | Jeff Clark's Official Website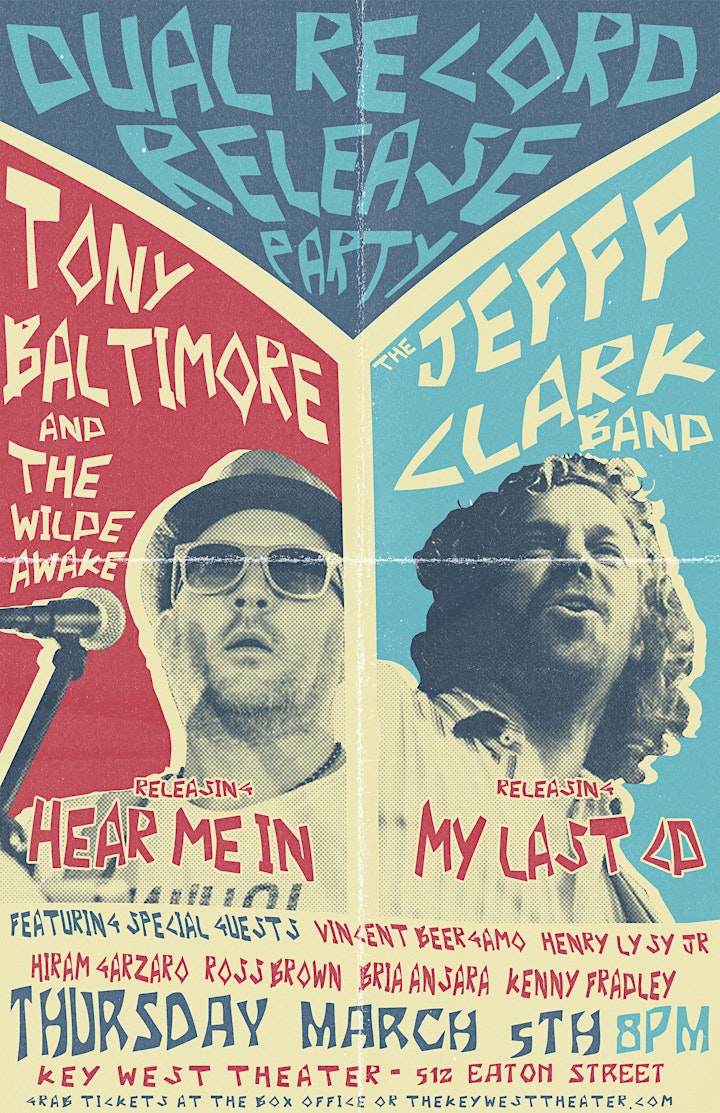 Venue Information:
Key West Theater
512 Eaton Street
Key West, FL, 33040