Tim Marshall Curtis & The Super-Secret Weapon
Tim Marshall Curtis, Trinity Curtis, Randy Stindt & Wavy Dave Parkhurst in the Back Stage Listening Room!
Armed with a full rythym section, the music of Tim Marshall Curtis comes alive as his personal vision of sound and beauty is let loose into the atmosphere. "Having a complete rythym section is a lot like spinaker sailing" says Curtis "When it kicks in, the sense of raw harnessed power is very similar and exhilerating as to when a large sail fills in with a 'whoomp' and your sailboat is suddenly lifted and surging forward at the same time." Trinity Curtis (A.K.A.) the Super Secret Weapon, is also a singer/songwriter in her own right. She has a reputation for delivering 'standing ovation' performances when she sings and plays her own music. "While I do enjoy perfoming solo with just my voice and piano; there is something special that happens when I jam with my dad" claims Trinity. "He's great just by himself but when we blend together the chemistry is definitely something magical." Rocking Randy Stindt and Wavy Dave Parkhurst fill out the 'Metalritaville' band.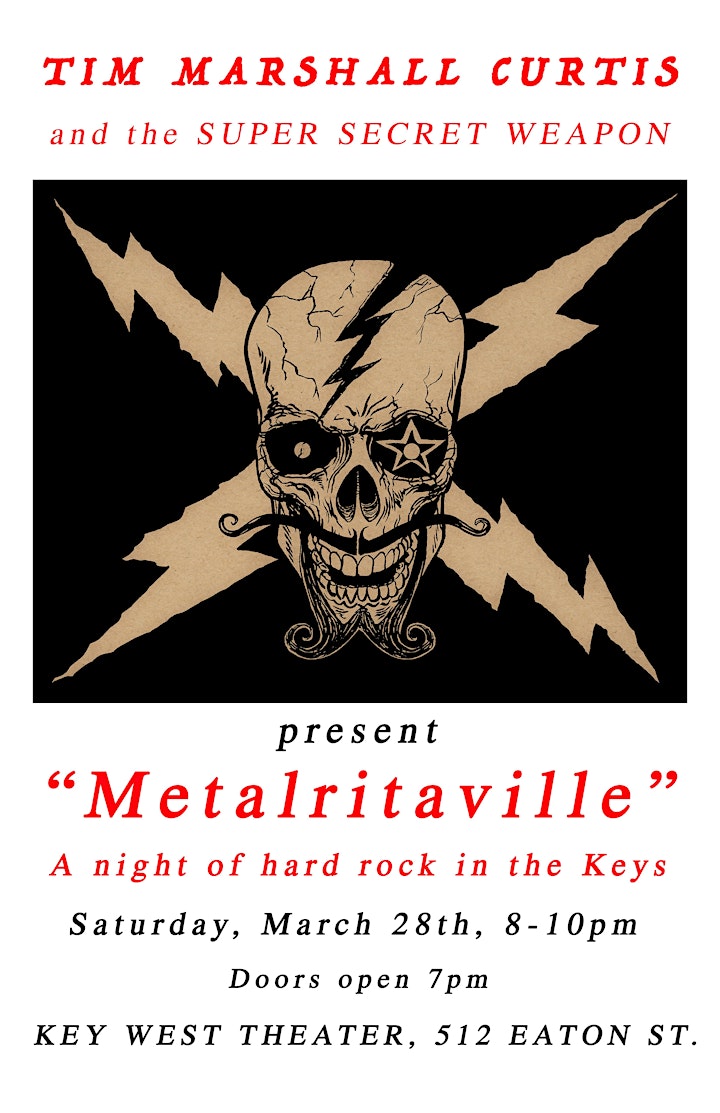 Venue Information:
Key West Theater - Back Stage Listening Room
512 Eaton Street
Key West, FL, 33040