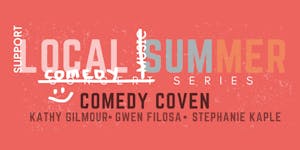 Presented by Key West Theater & Pirate Radio
Local Summer Series: COMEDY COVEN w/ Kathy Gilmour & Friends
Let's show our support and get these artists back on stage!
The Comedy Coven featuring Kathy Gilmour, Stephanie Kaple and Gwen Filosa casually formed when the three started doing Stand Up at about the same time and quickly bonded through their dry humor, funny takes on everyday life and their amazing dogs.  They share a love of french fries and bitterness for their exes and would rather be home watching tv.
Please note some changes during these times:
Tables 2, 4, 7, 9, 11, 14, 16, 18, 19, 21, 23, 26, 28, 30, 31, 33, 35, 37-42, 48, 50, 52 are all blocked for social distance seating.
Tables 43, 44, 45, 46 are for groups of 8.
If you have a party larger than 4 or questions in regards to seating, please email boxoffice@thekeywesttheater.com.
Seated cocktail service for all shows. Masks must be worn when using the restroom or moving about the venue [City requirements].
Thank you for .your cooperation!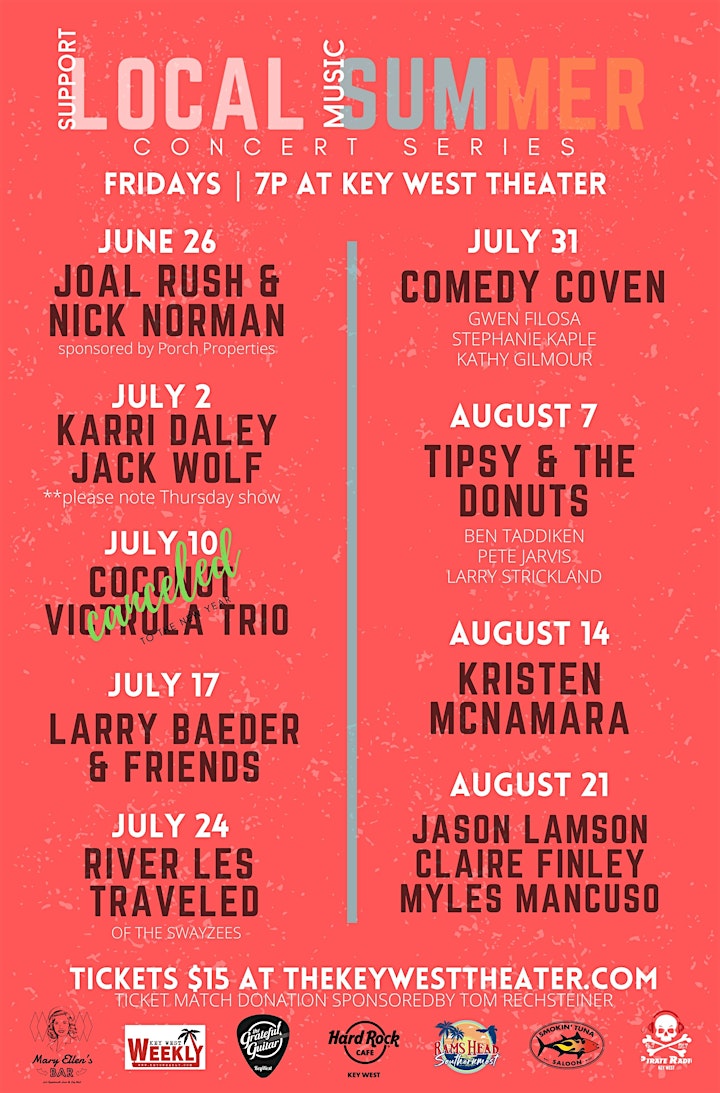 Venue Information:
Key West Theater
512 Eaton Street
Key West, FL, 33040