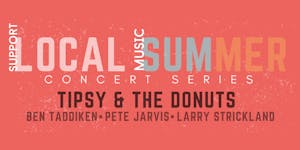 Presented by Key West Theater & Pirate Radio
Local Summer Concert Series: TIPSY & THE DONUTS
Local music makes up a special part of our thriving Key West arts community. Let's show our support and get these artists back on stage!
Born out of tragedy and necessity, Tipsy and the Donuts are a musical romp through seven decades of tuneful favorites. Pete Jarvis (of the Pete and Wayne show), Ben Taddiken & Larry Strickland perform with no fancy electronic enhancement...no guitar loopers, no foot pedals, no harmonizers, no I-Pads, no prerecorded backing tracks, and no drum machines...nothing more than wood, steel, pig skinned conga's, an electric Bass, a tambourine, a shaker, and a whole lot of personality and humor. Socially poignant, musically infectious, Tipsy and the Donuts are like going to church except everybody's getting well....Tipsy!
Please note some changes during these times:
Tables 2, 4, 7, 9, 11, 14, 16, 18, 19, 21, 23, 26, 28, 30, 31, 33, 35, 37-42, 48, 50, 52 are all blocked for social distance seating.
Tables 43, 44, 45, 46 are for groups of 8.
If you have a party larger than 4 or questions in regards to seating, please email boxoffice@thekeywesttheater.com.
Seated cocktail service for all shows. Masks must be worn when using the restroom or moving about the venue [City requirements].
Thank you for .your cooperation!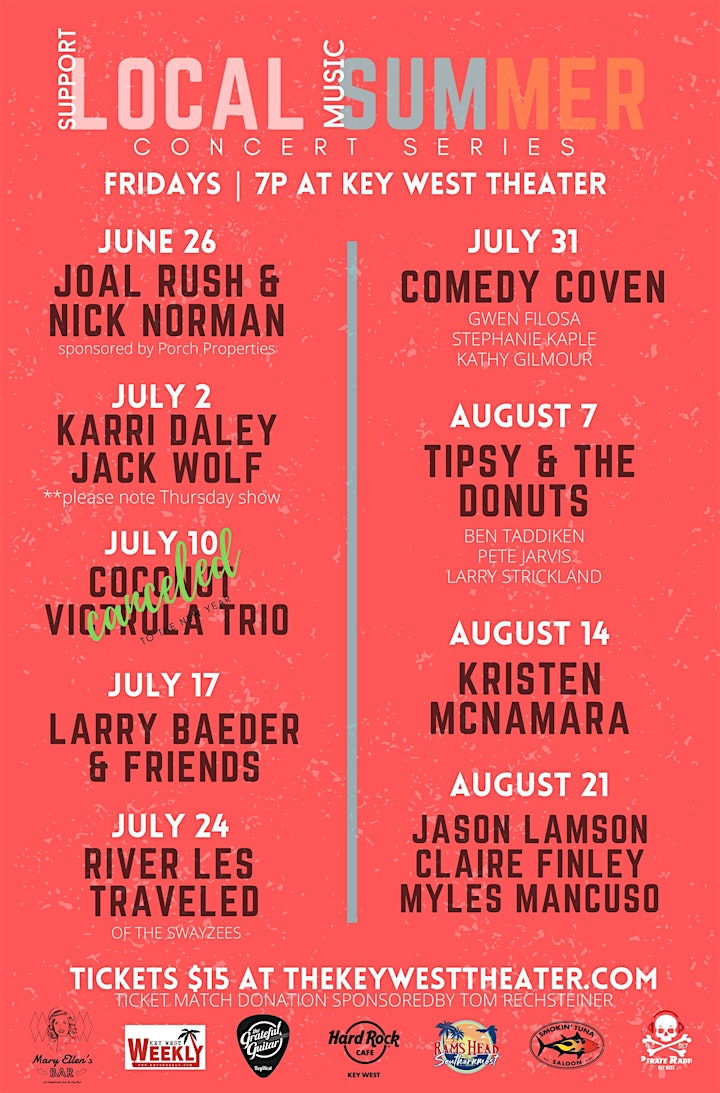 Venue Information:
Key West Theater
512 Eaton Street
Key West, FL, 33040