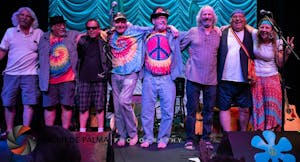 Presented by Ralph DePalma
51st Earth Day Celebration w/ That Hippie Band
It will be like Woodstock without the mud!
This concert was originally set to take place on April 22nd, 2020. Due to government mandates surrounding COVID-19, our theater operations are suspended and box office is currently closed. As soon as we are able to reopen, all ticket holders will be notified directly via email with options on how to handle your tickets.
Thank you for your patience and please stay safe and healthy!
------------------------------
Wisconsin Senator Gaylord Nelson saw the ravages of the 1969 Santa Barbara, California oil spill, the Cuyahoga River caught on fire from pollutants in downtown Cleveland, and LA smog was so bad you could no longer see the famous Hollywood sign. He founded the first Earth Day April 22, 1970, and 20 million mostly young Americans took to the streets to protest for a cleaner environment.
Fast forward 50 years later, Earth Day will be celebrated by over a billion people in 192 countries on every continent. The planet still needs our help more than ever, and we all still need this magical music era.
Join us for a special celebration of this glorious 50th Earth Day, with a fugitive band of Hippies from 60s that have been hiding out and performing in Key West. They all use to have long hair, smoked weed, and could play any 60s song that anyone could remember.
"That Hippie Band" leader, Gary Hempsey, will help you remember all those songs from the Age of Aquarius. Plenty from the Grateful Dead, The Beatles, Rolling Stones, Jefferson Starship, and maybe even some Crosby, Stills, & Nash will be rediscovered. Grammy Award Winner Paul Cotton of POCO fame, will join the Hippies performing a few of his many original hits.
Last year's Earth Day Jam was a huge success, everyone left the theater with a song in their heart. This year will be even better. So come on people now, smile on your brother, everybody get together try to love one another – and enjoy all this wonderful music again. It will be like Woodstock without the mud.
Wear your coolest Hippie clothes and join the global celebration of the 50th Earth Day with Gary Hempsey and That Hippie Band and special guest Paul Cotton.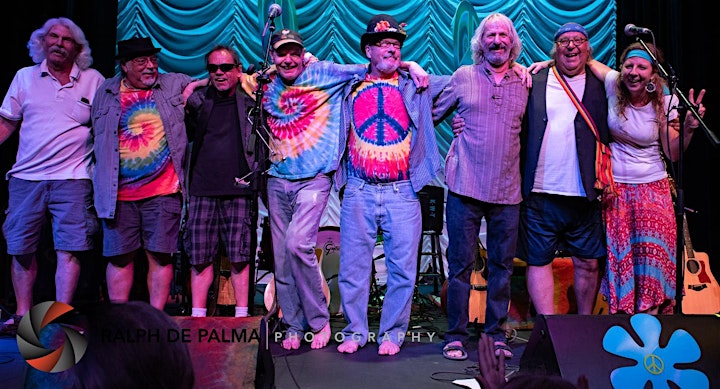 Venue Information:
Key West Theater
512 Eaton Street
Key West, FL, 33040